Health Plans
Health Plans
Health plans are programs or organizations that provide health benefits, whether directly, through insurance, through reimbursement, or otherwise. Health plans include, but are not limited to, the following:
A policy of health insurance
A contract of a service benefit organization
A membership agreement with a health maintenance organization or another prepaid health plan
A plan, program, agreement, or other mechanism established, maintained, or made available by a self-insured employer or group of self-insured employers; a health care practitioner, provider, or supplier group; a third-party administrator; an integrated health care delivery system; an employee welfare association; or a public service group or organization or professional association
An insurance company, insurance service, or insurance organization that is licensed to engage in the business of selling health care insurance in a state and is subject to state law that regulates health insurance
An organization that provides benefit plans with coverage limited to outpatient prescription drugs
When appropriate, health plans must report to, may query, and should attest to the NPDB.
---
Learn More
Health plans must report adverse clinical privileges actions, also known as adverse panel membership or network participation actions, that meet NPDB reporting criteria. Actions include any professional review action that adversely affects the panel membership/network participation of a physician or dentist for a period of more than 30 days, or the acceptance of the surrender of panel membership/network participation, or any restriction on such by a physician or dentist (1) while the physician or dentist is under investigation by a health plan relating to possible incompetence or improper professional conduct or (2) in return for not conducting such an investigation or proceeding. Health plans also may report those same actions when taken against other health care practitioners.
Health plans also must report other actions, such as contract terminations, that they take against health care practitioners, providers, and suppliers, regardless of whether these actions or decisions are subject to a pending appeal. These actions are reported as "other adjudicated actions or decisions." These actions include the following:
Formal or official final actions taken against a health care practitioner, provider, or supplier;
That include the availability of a due process mechanism; and
That are based on acts or omissions that affect or could affect the payment, provision, or delivery of a health care item or service.
Health plans also must report civil judgments related to the delivery of a health care item or service that are entered against health care practitioners, providers, or suppliers, regardless of whether the civil judgment is the subject of a pending appeal.
In addition, health plans and other organizations that make a payment for the benefit of a health care practitioner in settlement of, or in satisfaction in whole or in part of, a written claim or judgment for medical malpractice against that practitioner must report the payment information to the NPDB. A payment made as a result of a lawsuit or claim solely against an entity (for example, against the health plan alone) that does not identify an individual practitioner should not be reported.
Quick Links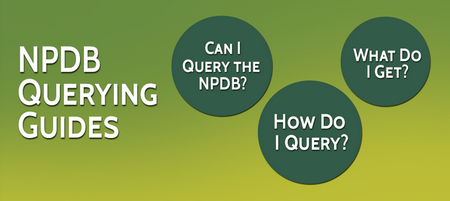 Health Plans may query under certain conditions. A query is a search for information that the NPDB collects on medical malpractice payments and certain adverse action reports submitted by entities. To receive the results of a query, health plans must be authorized to query. When a health plan submits a query, the NPDB releases only the information the health plan is lawfully allowed to access, based on its registration.
Quick Links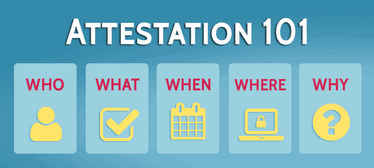 Attestation is our national education and outreach effort to ensure that all eligible entities are meeting their reporting and querying requirements. During attestation, Data Bank administrators attest that their organization has submitted all reportable actions to the NPDB and queried as required by law.
Every 2 years health plans will update their profiles and complete attestation during the registration renewal process. Attestation confirms that health plans have submitted all required reports over the previous 2-year time frame.
Health plans are notified by email when it is time to renew their registrations, update their profiles, and complete attestation. The NPDB sends a 60-day reminder email to the Data Bank administrator prior to the organization's registration and attestation due date. If your health center does not receive a notification, then your renewal is not currently due. If your health plan is asked to attest, detailed instructions for attestation are available when you sign in to your account to renew.
To find your specific registration renewal date, complete the following steps:
Sign in to the NPDB.
The renewal date is displayed on the lower left hand side of the Entity Registration Confirmation page.
All information submitted to the NPDB is considered confidential. This information may not be disclosed except as specified in the NPDB statutes and regulations. The confidential receipt, storage, and disclosure of information are essential to NPDB operations.
Do you have a question about Attestation?
All health plans that are required to report to or want to query must register with the NPDB.
Quick Links