About Research & Data
Research & Data
Access to NPDB statistical data is provided to assist in the learning, analysis, and decision making that is vital to your organization. These resources provide information about the kinds of organizations that use the NPDB and the types of reports that are received each year. No personally identifying information is provided.
Data Analysis Tool
The Data Analysis Tool allows you to generate datasets for Adverse Action Report (AAR) and Medical Malpractice Payment Report (MMPR) data. The second tab shows the number of unique practitioners for each profession (practitioner type) in the NPDB and the sum of unique practitioners per state.
Visit the Data Analysis Tool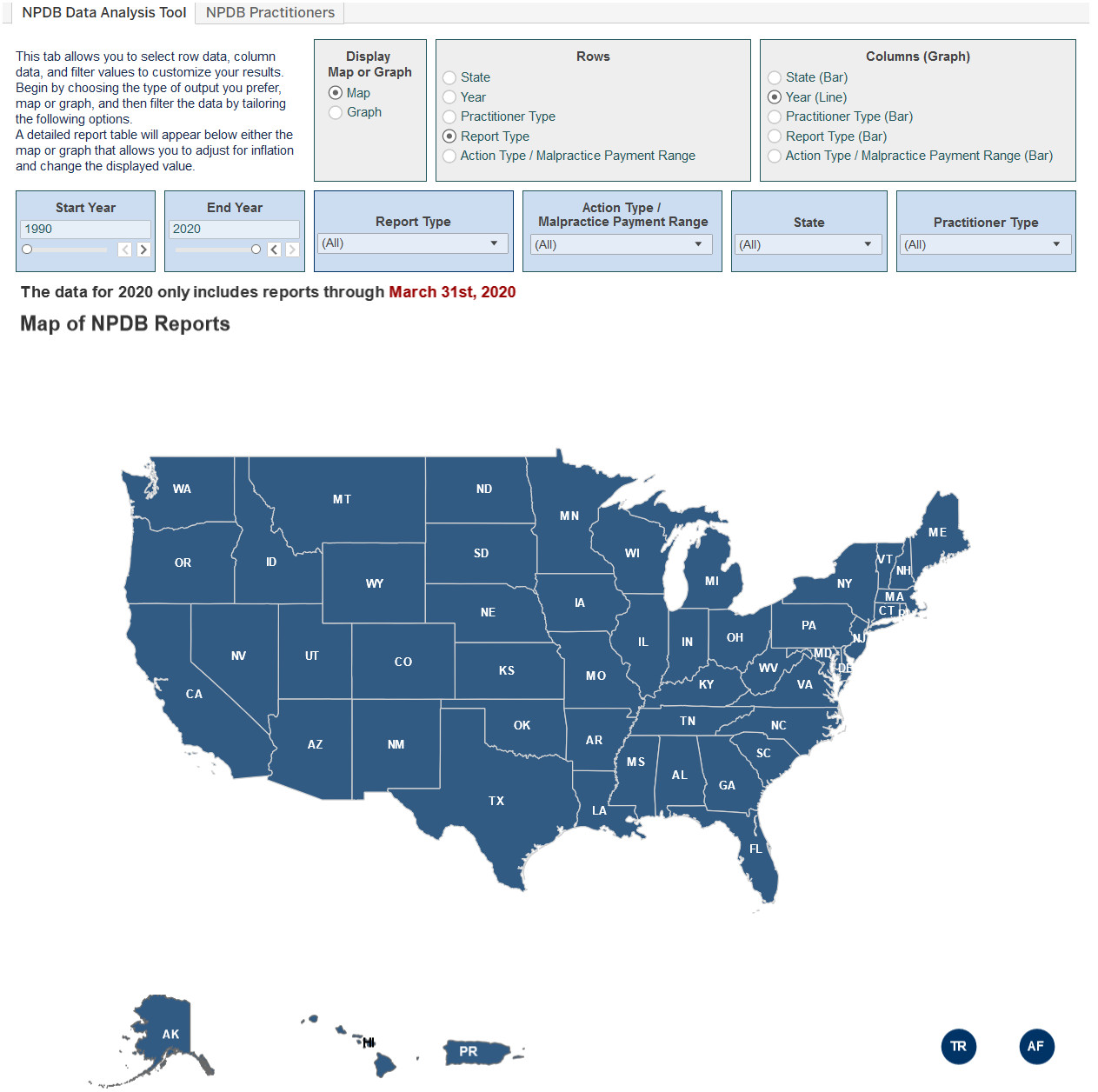 Public Use Data File
The NPDB Public Use Data File contains information on specific variables taken from Adverse Action Reports and Medical Malpractice Payment Reports received by the NPDB on licensed health care practitioners, as well as information from reports of Medicare and Medicaid exclusion actions. This file is updated quarterly and is designed to provide data for statistical analysis only.
State Licensing Board Compliance Results
This map displays the compliance and attestation results for state licensing and certification boards.
View Compliance Results