Is My Organization an Entity or an Agent? Infographic
Is My Organization an Entity or an Agent? Infographic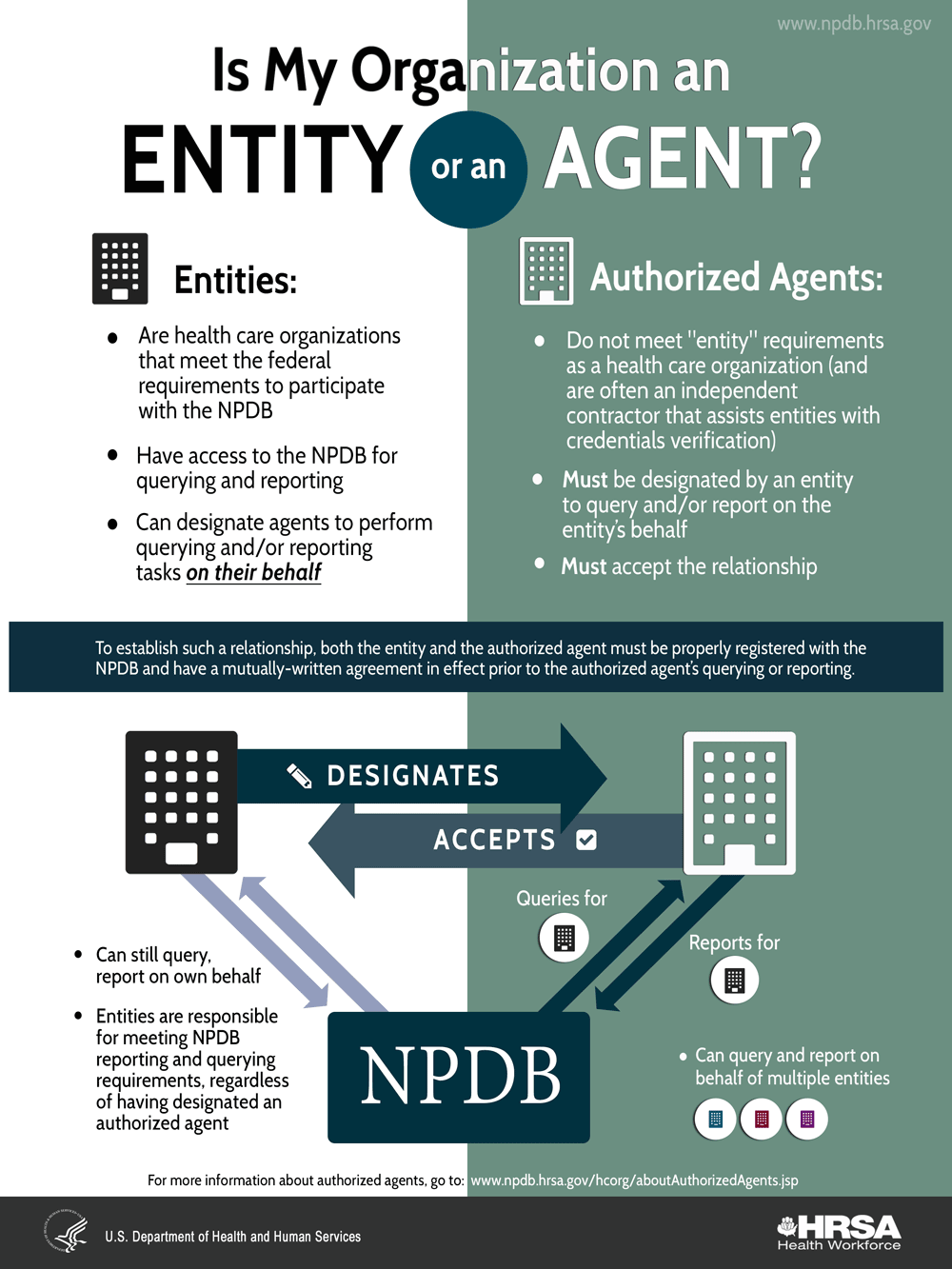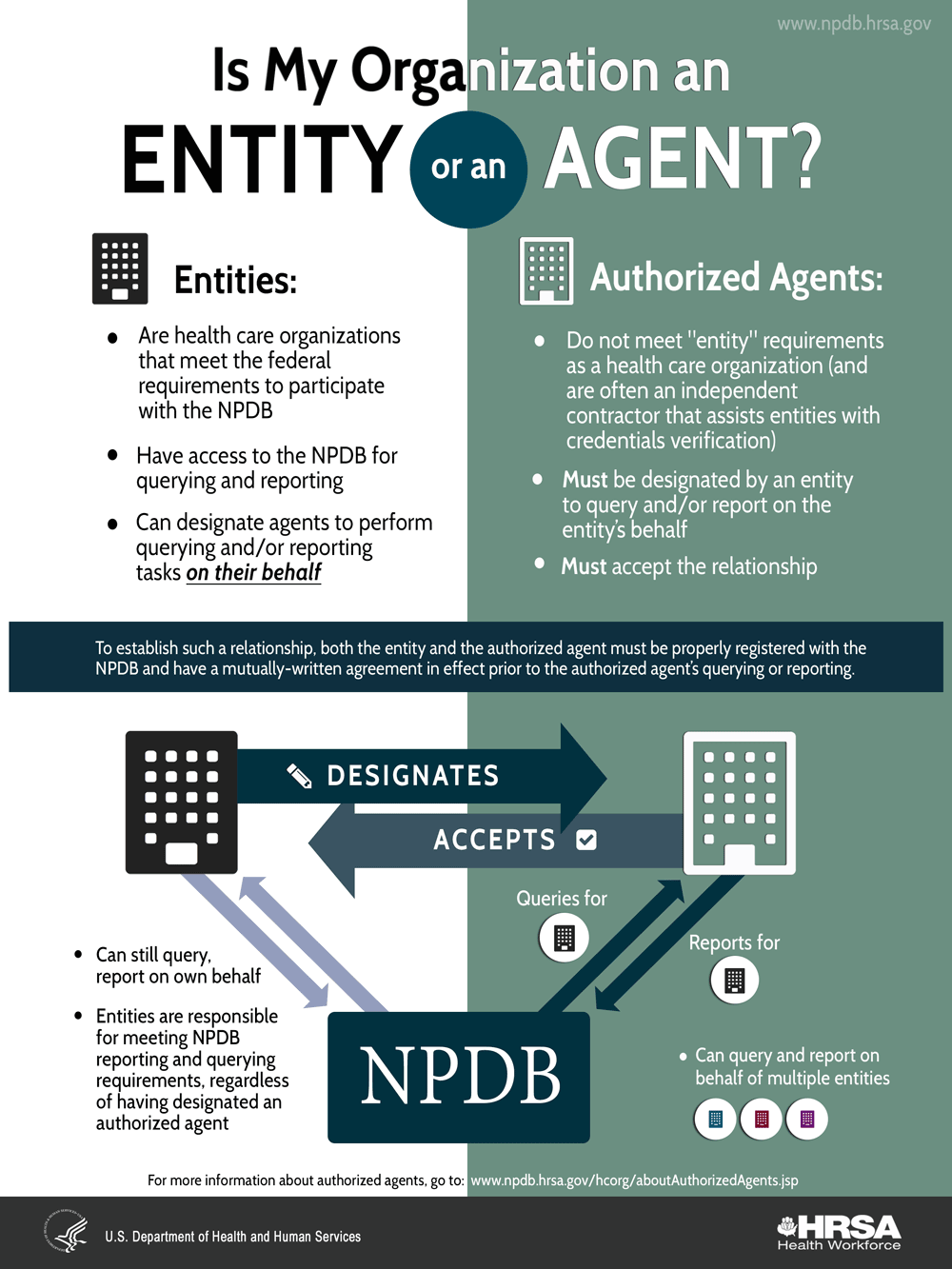 ---
Is My Organization an Entity or an Agent?
Entities
Are health care organizations that meet federal requirements to participate with the NPDB
Have access to the NPDB for querying and reporting
Can designate agents to perform querying and/or reporting tasks on their behalf
Can still query, report on own behalf
Entities are responsible for meeting NPDB reporting and querying requirements, regardless of having an designated authorized agent.
Authorized Agents
Do not meet "entity" requirements as a health care organization (and are often an independent contractor that assist entities with credentials verification)
Must be designated by an entity to query and/or report on the entity's behalf
Must accept relationship
Can query and report on behalf of multiple entities
To establish such a relationship, both the entity and the authorized agents must be properly registered with the NPDB and have a mutually-written agreement in effect prior to the authorized agent's querying and reporting.
Entities designate agents and agents accept the relationship to query and report to the NPDB on the entities behalf.
For more information about authorized agents, go to About Authorized Agents.
View a PDF Version (PDF - 125 KB)
---
Quick Links