Why Choose Continuous Query?
Why Choose Continuous Query?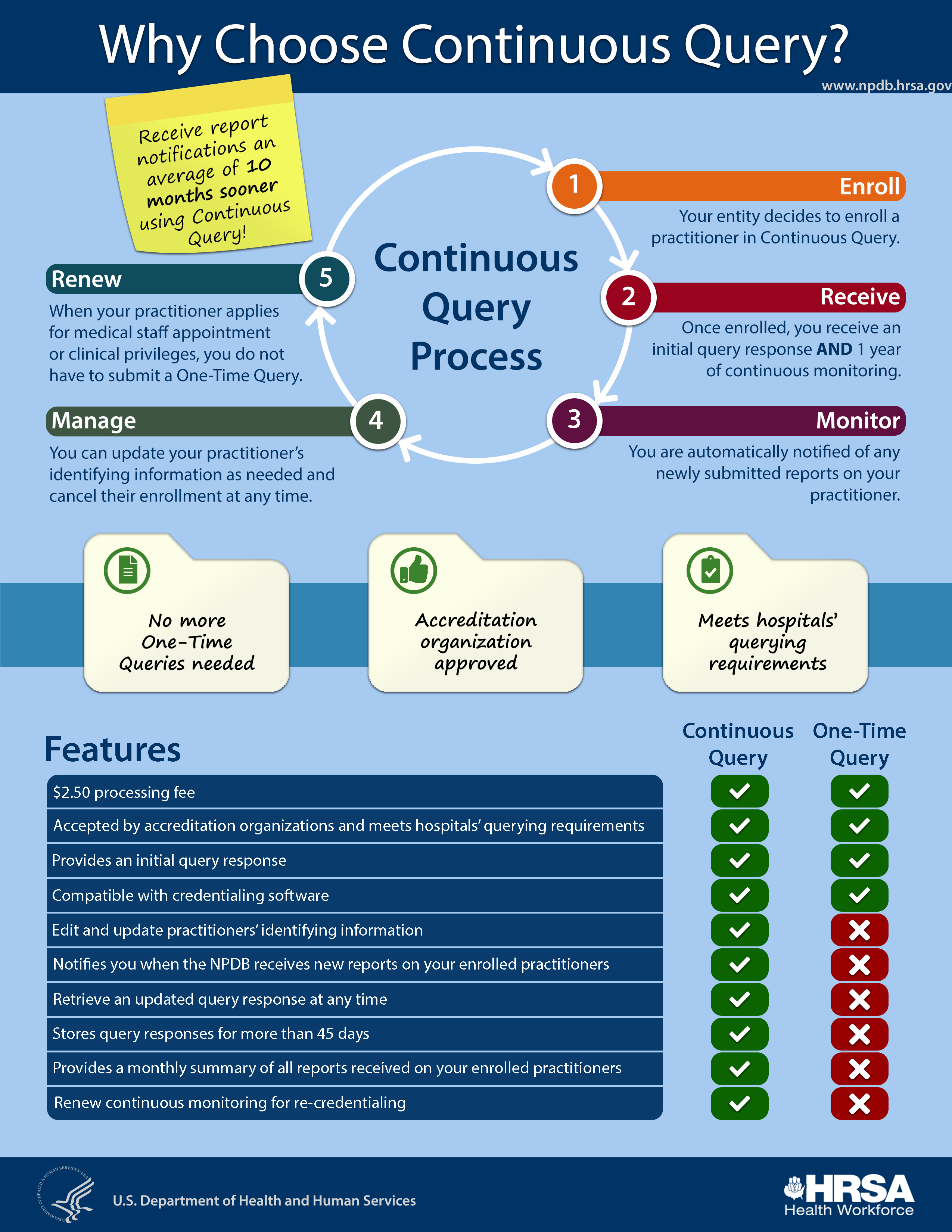 ---
Why Choose Continuous Query
Receive report notifications an average of 10 months sooner using Continuous Query!
Continuous Query Process
Enroll - Your entity decides to enroll a practitioner in Continuous Query.
Receive - Once enrolled, you receive an initial query response, and 1 year of continuous monitoring.
Monitor - You are automatically notified of any newly submitted reports on your practitioner.
Manage - You can update your practitioner's identifying information as needed and cancel their enrollment at any time.
Renew - When your practitioner applies for medical staff appointment or clinical privileges, you do not have to submit a One-Time Query.
Fast Facts
No more One-Time Queries needed
Accreditation organization approved
Meets hospitals' querying requirements
Continuous Query vs. One-Time Query Table
| Features | Continuous Query | One-Time Query |
| --- | --- | --- |
| $2.50 processing fee | Yes | Yes |
| Accepted by accreditation organizations and meets hospitals' querying requirements | Yes | Yes |
| Provides an initial query response | Yes | Yes |
| Compatible with credentialing software | Yes | Yes |
| Edit and update practitioner's identifying information | Yes | No |
| Notifies you when the NPDB receives new reports on your enrolled practitioners | Yes | No |
| Retrieve an updated query response at any time | Yes | No |
| Stores query responses for more than 45 days | Yes | No |
| Provides a monthly summary of all reports received on your enrolled practitioners | Yes | No |
| Renew continuous monitoring for re-credentialing | Yes | No |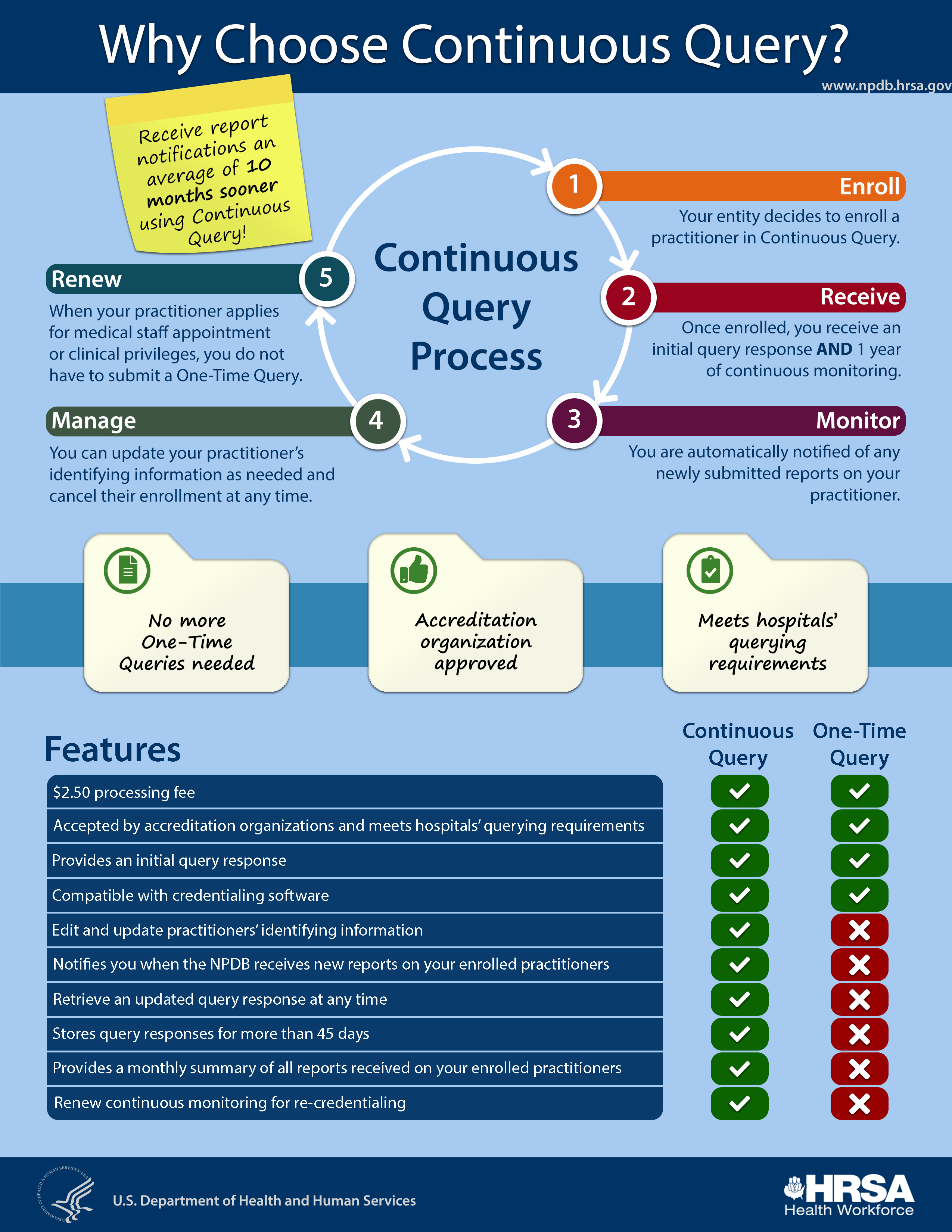 View a PDF Version (PDF - 741 KB)
---
Quick Links