How Do I Query?
How to Query Infographic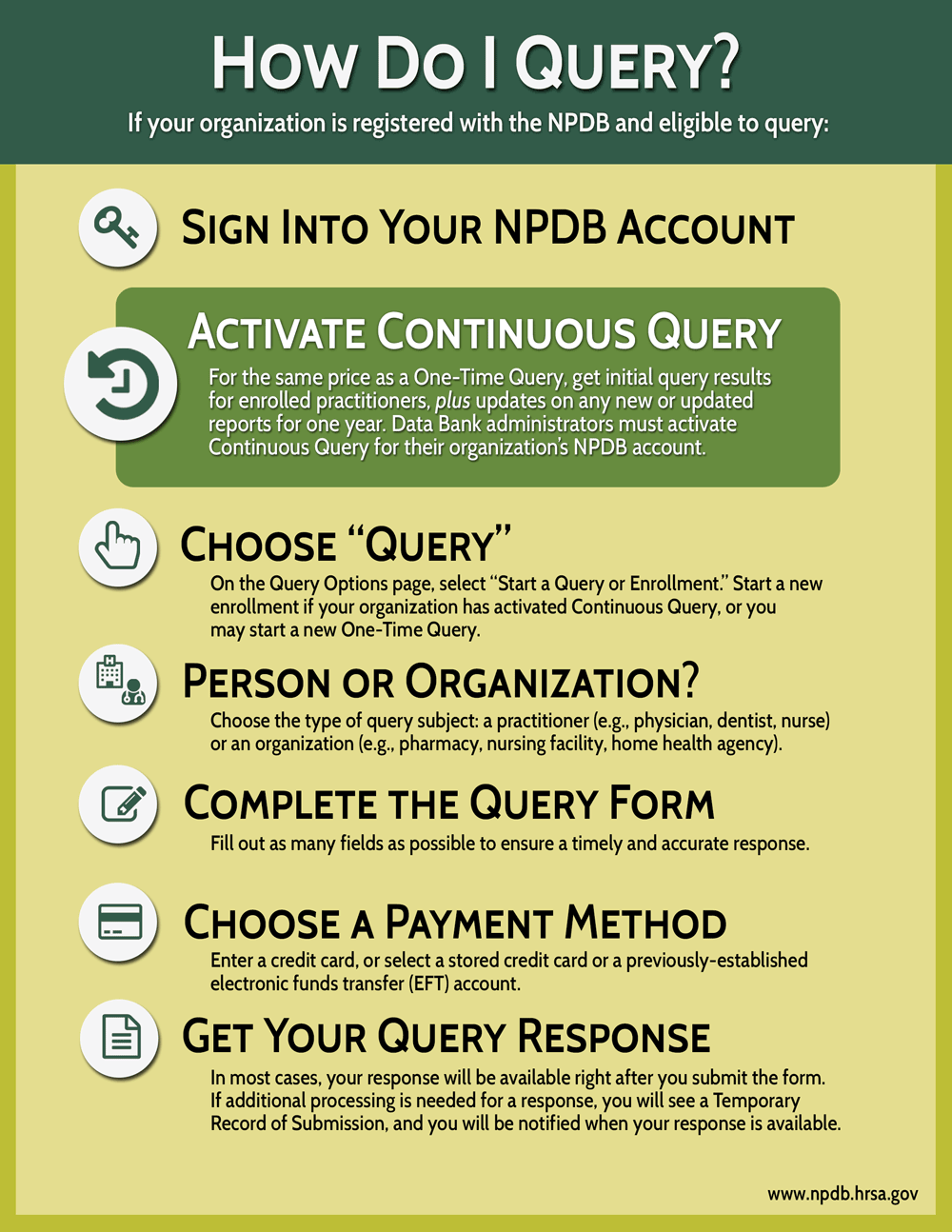 How Do I Query?
If your organization is registered with the NPDB and eligible to query:
Sign into your NPDB account
Activate Continuous Query
For the same price as One-Time Query get initial query results for enrolled practitioners, plus updates on any new or updated reports for one year. Data Bank administrators must activate Continuous Query for their organization's NPDB account.
Choose "Query"
On the Query Options page, select "Start a Query or Enrollment." Start a new enrollment if your organization has activated Continuous Query, or you may start a One-Time Query.
Person or Organization?
Choose the type of query subject: a practitioner (e.g., physician, dentist, nurse) or an organization (.e.g., pharmacy, nursing facility, home health agency).
Complete the Query Form
Fill out as many fields as possible to ensure a timely and accurate response.
Choose a Payment Method
Enter a credit card, or select a stored credit card or previously-established electronic funds transfer (EFT) account.
Get Your Query Response
In most cases, your response will be available right after you submit the form. If additional processing is needed for a response you will see a Temporary Record of Submission, and you will be notified when your response is available.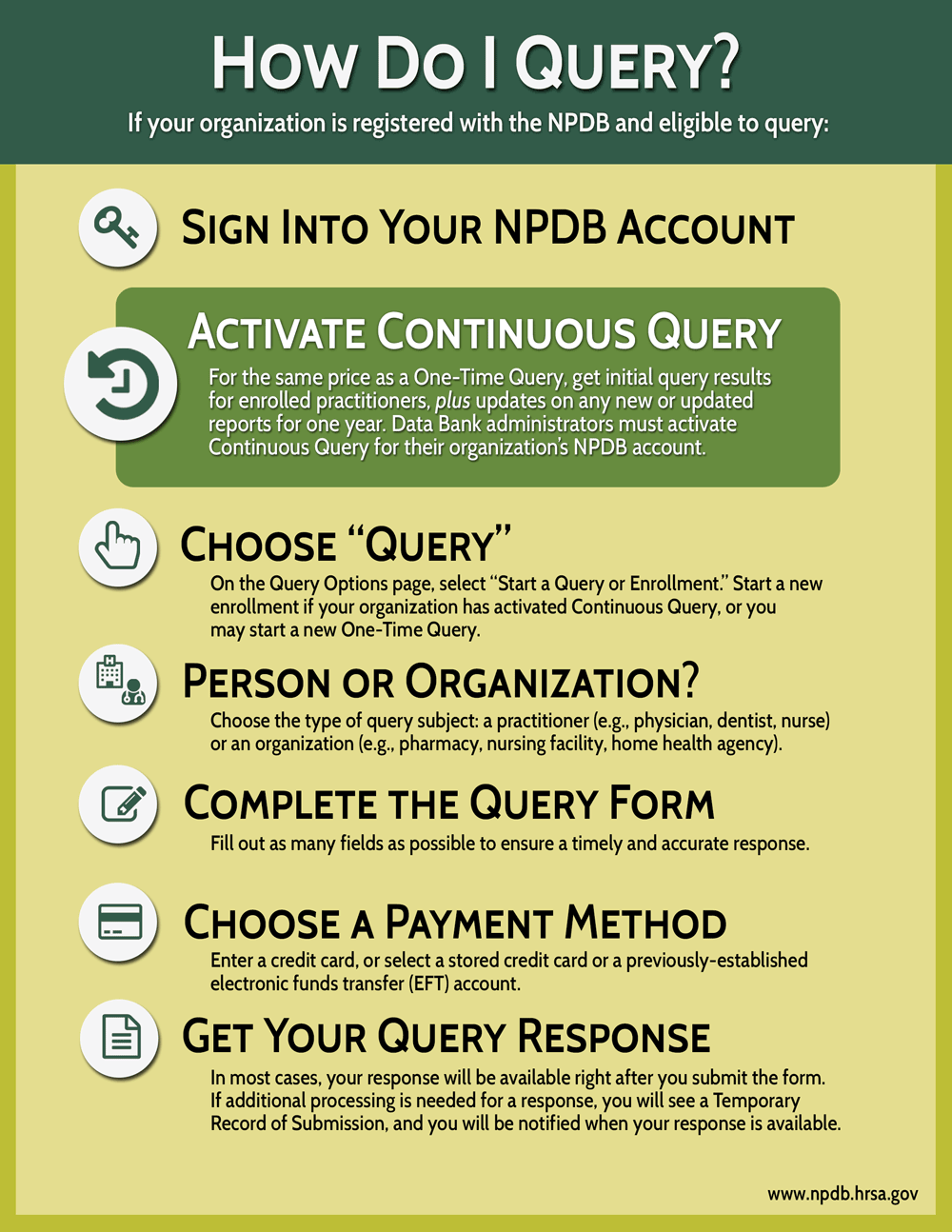 View a PDF Version (PDF - 144 KB)