NPDB Insights - August 2022
Is It Reportable?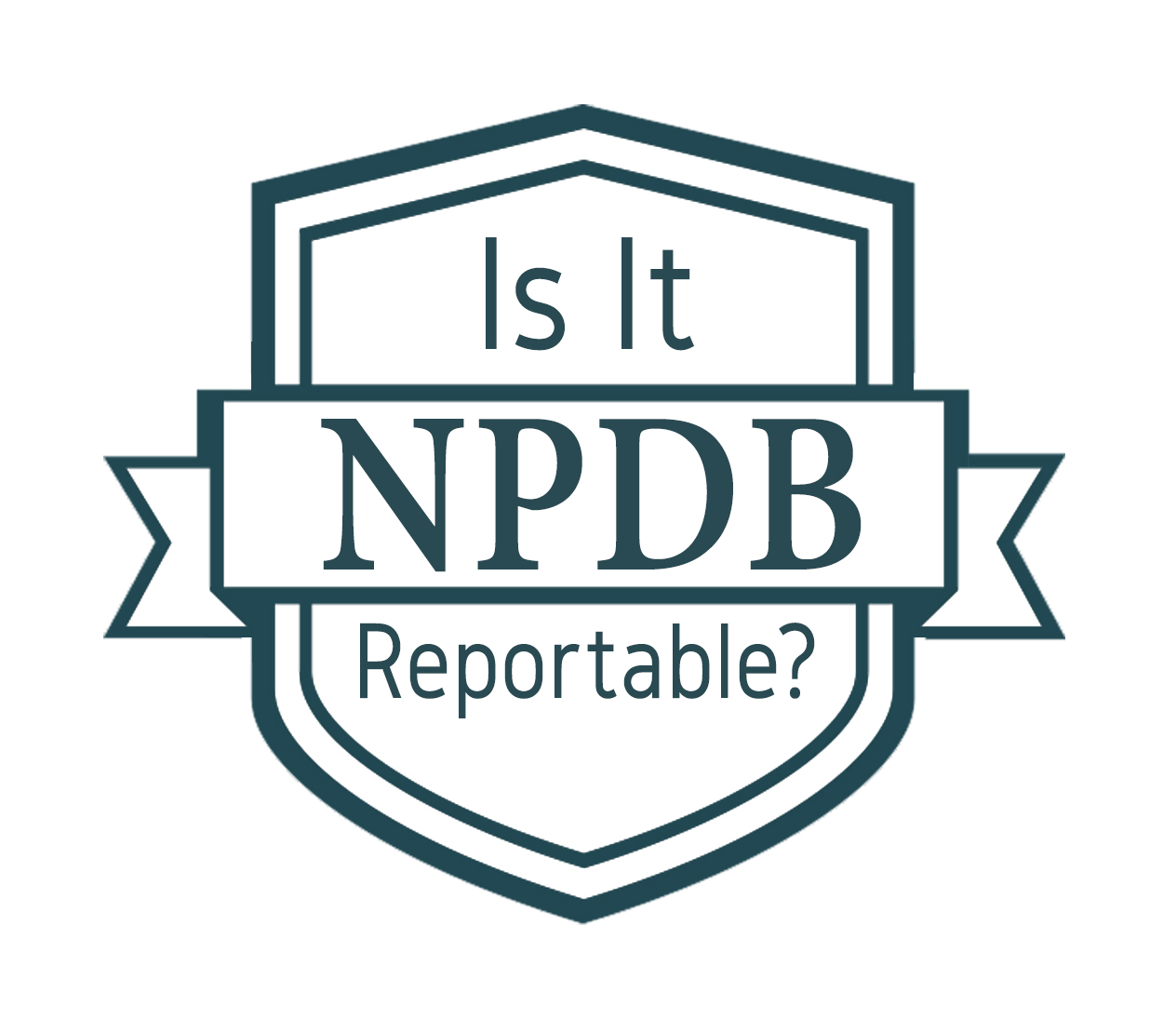 A hospital's chief of surgery summarily suspended a physician's privileges for outbursts of anger and throwing instruments in an operating room. Should this action be reported to the NPDB?
The action must be reported if the summary suspension is in effect for longer than 30 days and the hospital considers the summary suspension to be a professional review action. In this scenario, the chief of surgery could reasonably conclude that the physician's outburst affected the orderly conduct of business in the hospital, which could pose an imminent threat to patient safety. Summary suspensions are considered to be final when they become professional review actions through a decision of the authorized hospital committee or body, according to bylaws or other official documents (e.g., rules and procedures, standard operating procedures). If the hospital thinks that a suspension will last for at least 30 days, it should be reported as soon as possible. If things change, then the hospital should void the report or file a Revision-to-Action Report, as appropriate.
In addition, summary suspensions imposed for an indefinite length that have not lasted more than 30 days but are expected to last more than 30 days, and that are otherwise reportable, may be reported to the NPDB. If the summary suspension ultimately does not last more than 30 days, the report must be voided.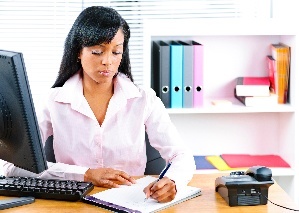 Did You Miss Our Narrative Descriptions Webinar?
For each report submitted to the NPDB, entities are required to provide a narrative description, which is a summary of the facts of the case and a description of the circumstances that led to the action taken or settlement being made.
Clearly describing the events that led to the reporting of the action or the medical malpractice payment is an important step in submitting a complete report. The narrative description must include sufficient detail to ensure that future queriers have a clear understanding of what the subject of the report is alleged to have done, and the nature of and reasons for the reportable action taken by the entity.
If you need help writing a narrative description, visit our recently updated Submitting a Narrative page for examples of factually-sufficient narratives. You can also check out the Q&As and the recording of our Writing Narrative Descriptions for Reports Webinar.
NPDB Spotlight: Medical Malpractice Payers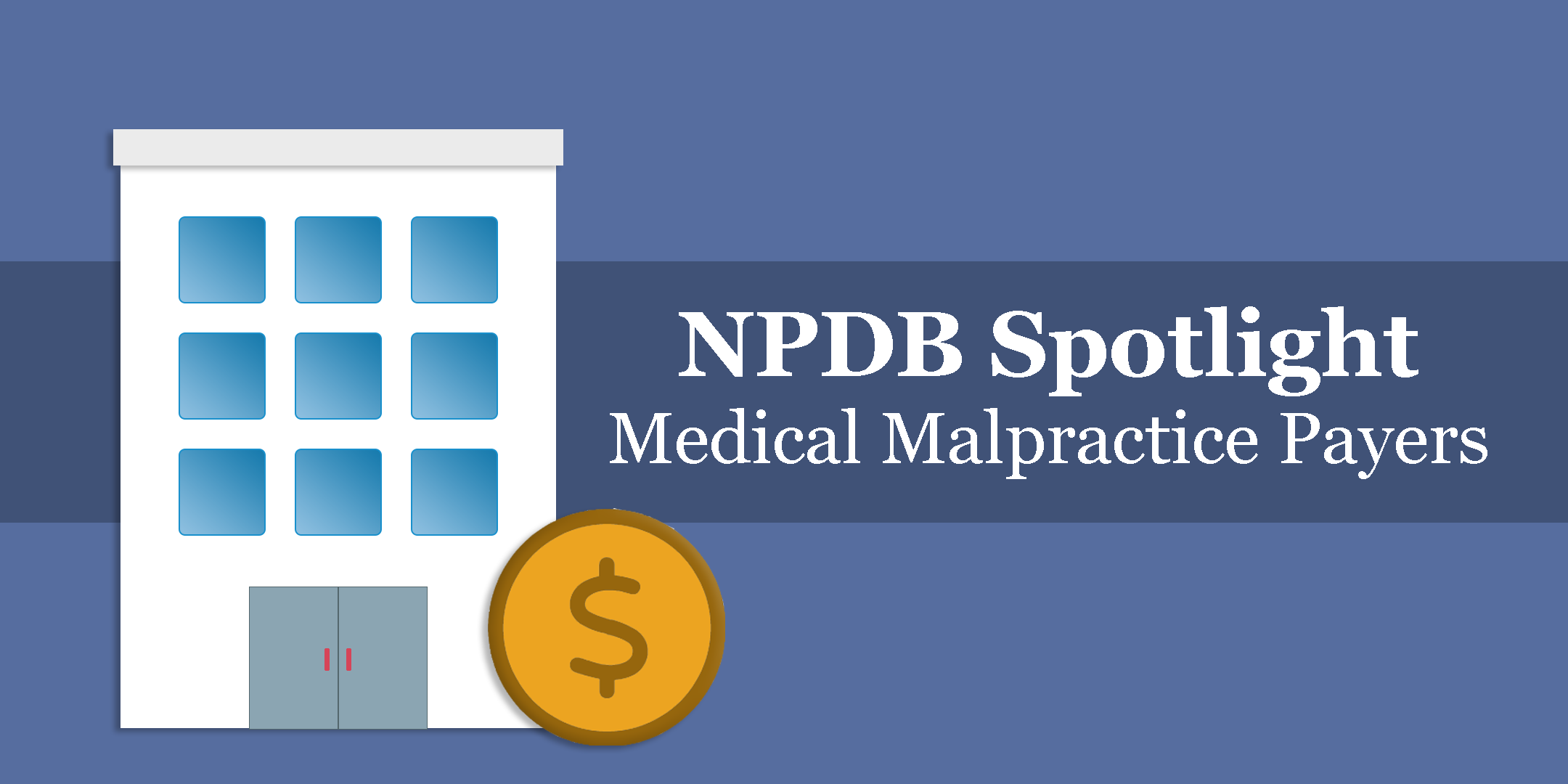 Medical malpractice payers are organizations, including those that self-insure for medical malpractice, that make payments for the benefit of health care practitioners. Each entity that makes a payment for the benefit of a health care practitioner in settlement of, or in satisfaction in whole or in part of, a written claim or judgment for medical malpractice against that practitioner must report the payment information to the NPDB. A payment made as a result of a suit or claim solely against an entity (for example, a hospital, clinic, or group practice) that does not identify an individual practitioner should not be reported to the NPDB.
Reporting
Medical malpractice payments are limited to exchanges of money and must be the result of a written complaint or claim demanding monetary payment for damages. The written complaint or claim must be based on a practitioner's provision of or failure to provide health care services. A written complaint or claim can include, but is not limited to, the filing of a cause of action based on the law of tort in any state or federal court or other adjudicative body, such as a claims arbitration board. Eligible entities must report when a lump sum payment is made or when the first of multiple payments is made. All medical malpractice payments that meet these requirements must be reported.
As stated in Section 60.7(d) of the NPDB regulations, "A payment in settlement of a medical malpractice action or claim shall not be construed as creating a presumption that medical malpractice has occurred." Some medical malpractice claims may be settled for convenience and, as such, are not a reflection on the professional competence or professional conduct of a practitioner.
More Information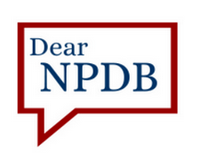 Dear NPDB
How do I delete a user account?
There are many reasons why you would need to remove a user account. The most common is that a user has left your organization and the account is no longer needed. To ensure your entity account remains secure, you must immediately delete a user account once the user leaves your organization.
Your Data Bank administrator is responsible for managing all user accounts for your organization. He or she should log in to the administrator account and go to Administrator Options, then select Maintain User Accounts. For step-by-step instructions on how to modify or delete a user account, visit our How to Manage User IDs and Passwords page.
Note: User accounts cannot be shared between more than one person. If two people need access to a user account, you must establish two distinct user accounts.
Visit the NPDB Exhibit at the NAMSS Conference
The NPDB is hosting an exhibit at the NAMSS 46th Educational Conference & Exhibition from September 11–14 in Nashville. Have a question for us? Looking for resources that explain NPDB requirements? If you are attending, please visit our exhibit. We look forward to seeing you there!
The latest updates and resources are available at https://www.npdb.hrsa.gov.
Previous editions of NPDB Insights are available in our archive.
(https://www.npdb.hrsa.gov/news/newsArchive.jsp)